Hello and Happy Friday! I made a card for my sister over the weekend that I wanted to stop in and share real quick. Unfortunately, it's getting darker earlier these days, so by the time I get home from work, I don't have time to get a picture outside. So, I had to take these with my cheap-o light box. I already stuck the card in the mail, so I can't retake. She probably won't receive the card until tomorrow, but I know she doesn't check my blog, so I feel safe in posting it and not ruining the surprise! My sister has been having a rough time lately, and to top it all of, she was laid off from work last week! I haven't seen her since I moved from Florida to Mississippi in October 2008. To say I miss her and my mother and they miss me would be an understatement! The last time we talked, when she gave me thins news, she was saying how much she missed her sister, and wished she could have some 'sister time'. I hope I can make it down there to visit them soon, but in the mean time, I thought I'd let her know I was thinking of her the best way I know how...with a card...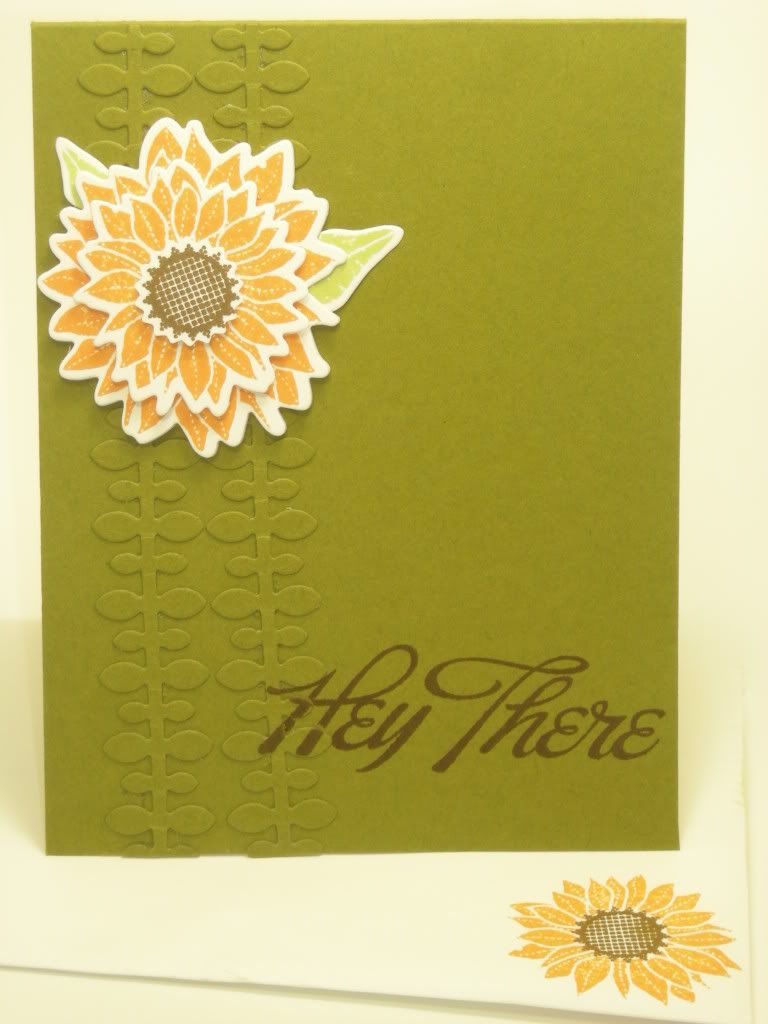 And a close up of the dimension in the sunflower: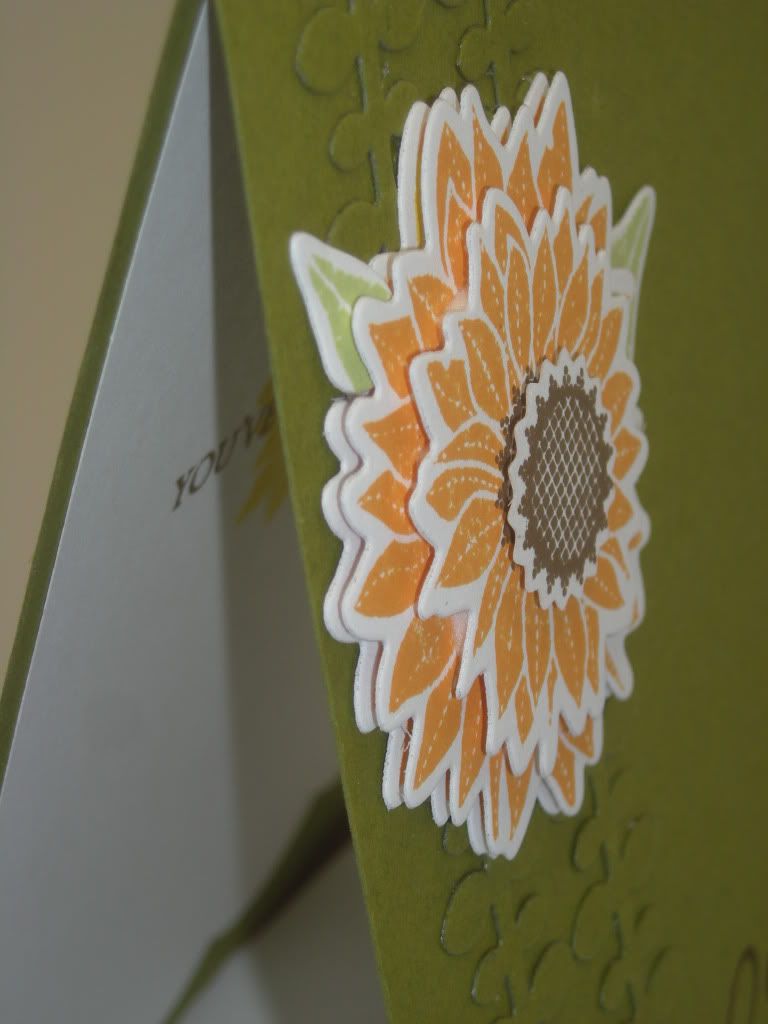 And the inside:
Now, if this card looks familiar to you, it was kind of a CASE. I combined inspiration from two different cards. It's a cross between
THIS
(the last card on the post) card from Maile and
THIS
card by Heather Nichols. Anyway, I hope you like my version, and I'll see you tomorrow for World Card Making Day!
{{{{{HUGS}}}}}
Jess
Supplies:

(All Papertrey Ink unless otherwise specified)
Paper: Ripe Avocado and Stamper's Select
Stamps: Simply Sunflower and Big and Bold Wishes
Ink: Jenni Bowlin- Chicken Feed, Lemon Drops, Malted Milk, Stick Candy, and Brown Sugar
Other: Simply Sunflower die, Edgers die #4, Leafy Vine border die, and adhesive foam roll by 3M