Hello and Happy Friday! Who is happy it's Friday? I am! I am! I am definitely ready to start my weekend! However, this weekend we will be changing our clocks back, which I have been dreading for months! It means my hour long drive home from work will be in the dark and the deer will literally be lined up along the highway! I have never hit a deer, and I really hope and pray I never do! But it seems that everyone around here eventually does at some point, and the thought of it scares the heck out of me! Let's move on to something a little more cheery, shall we? My mother-in-law and father-in-law celebrated their 40th Wedding Anniversary a couple weeks ago, so I made them this card: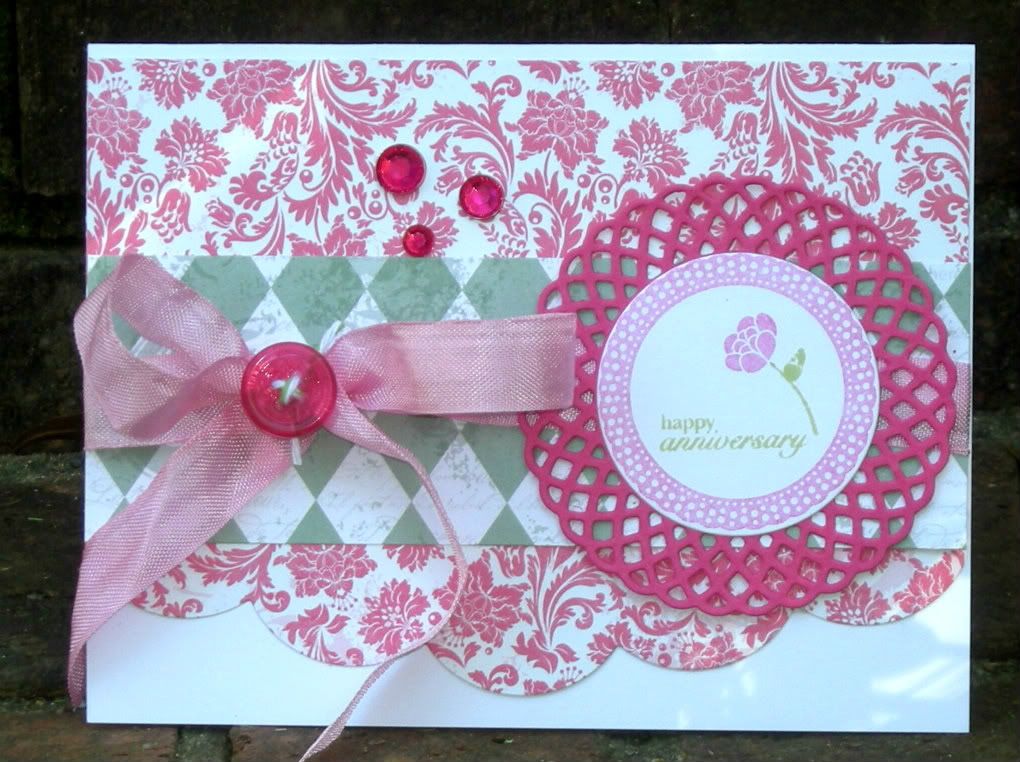 I used some pretty Echo Park, Victoria Gardens paper, some Papertrey Ink stamps and dies and the button, and I finally used some beautiful seam binding ribbon I'd gotten from a super sweet Papertrey forum friend. My husband and I will be celebrating our 3rd Wedding Anniversary on Tuesday, so I have a few things I'll be working on for him this weekend!
Thanks so much for stopping by!
Have a wonderful weekend!