Good Morning! I am sitting at work waiting on 5 o'clock so I can start my 5 day weekend! I am nearly alone, as just about everyone else has started their holiday weekend already, so it is very quiet! Mix that with the fact that my December Papertrey release package is sitting on my doorstep at home, and I'm thinking this may be the longest day EVER! Ugh! So, I figured I'd pass some time and post a few more Christmas cards that I gave out to some co-workers this morning.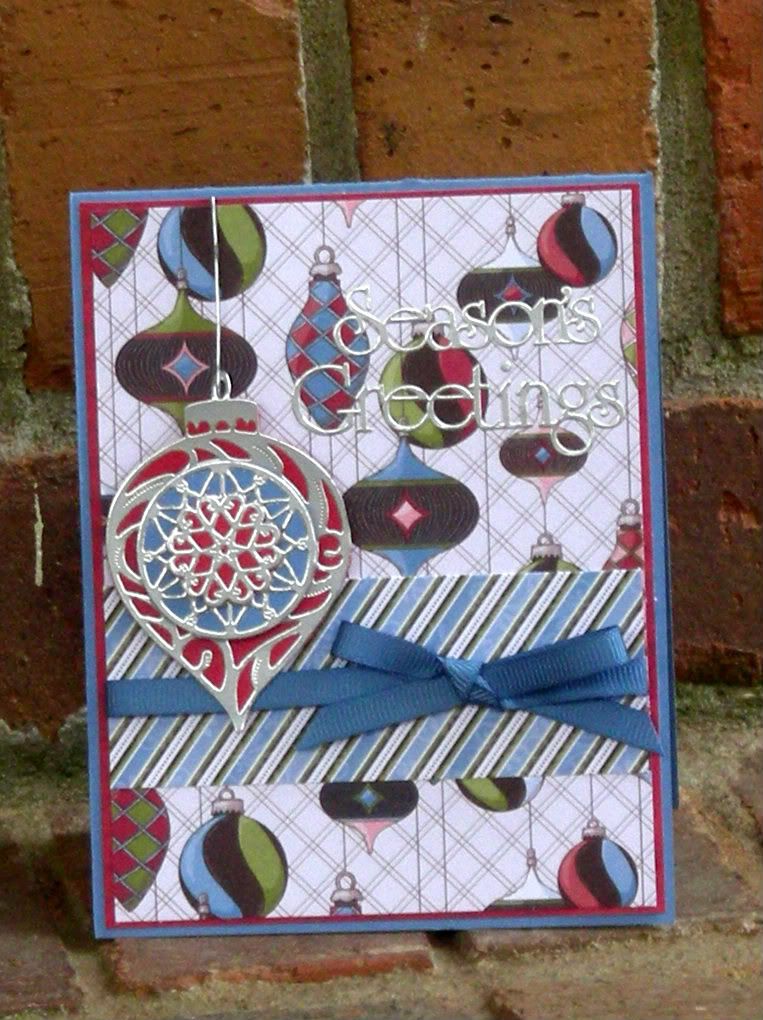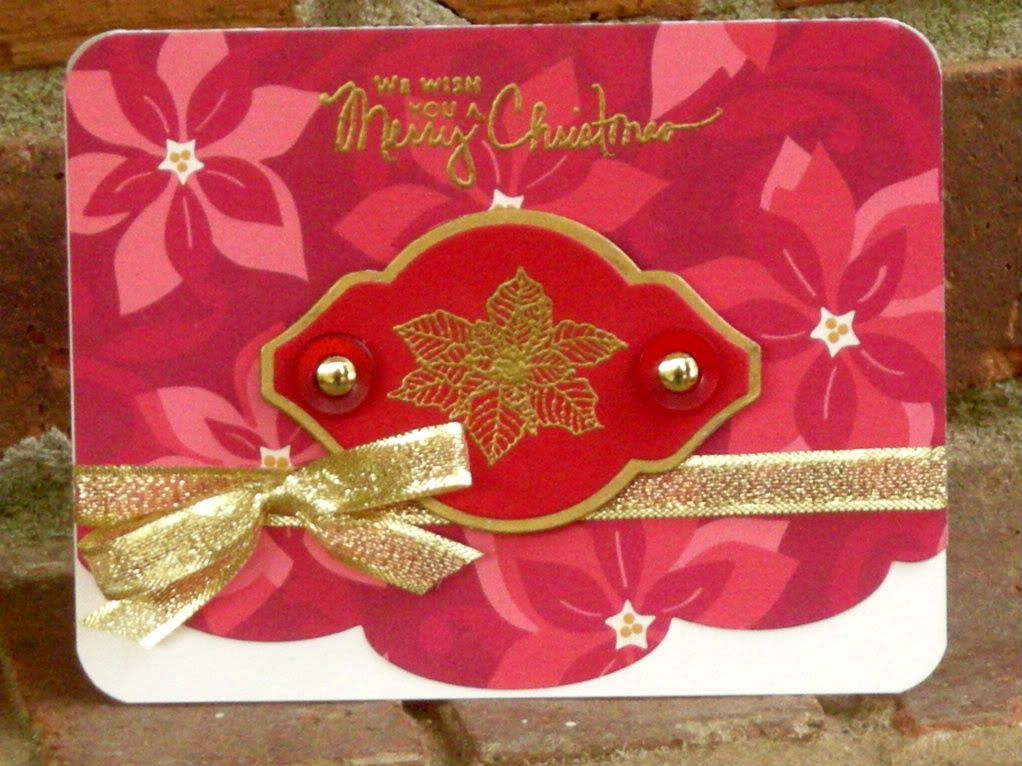 Supplies: (All Papertrey Ink unless otherwise noted)
Tree Card:
Cardstock, Stamps (LLH: holiday), dies (LLH holiday, Tag Sale #3, medium scallop), Ribbon, and twine are Papertrey Ink
Patterned Paper is Echo Park
Holly is Martha Stewart Punch
Ornament Card:
Cardstock is Papertrey Ink
Patterned Paper is Stampin' Up
Ornament and Sentiment are Dazzles
Ribbon from stash
Poinsettia card:
Cardstock, stamps (YOF collection, Signature Christmas), dies (Mat Stack 2 and Layerz, Edgers #3?), ribbon, and buttons are Papertrey Ink
Patterened Paper is October Afternoon
Gold Embossing Powder is Martha Stewart, and gold dots over buttons from stash.
Thanks so much for stopping by and I'll be back again soon with more!
Happy Holidays!