Hey there! Friday night! Woohoo! I came home and needed to make a card for a woman to give her son, who is in college, for Valentine's Day. Eek! Tough one! I also wanted to get in some cards for today's Sketch challenges, but only got this one done. Ah, well. I have the next two days to play more!
I chose to use this sketch:
And this is what I came up with: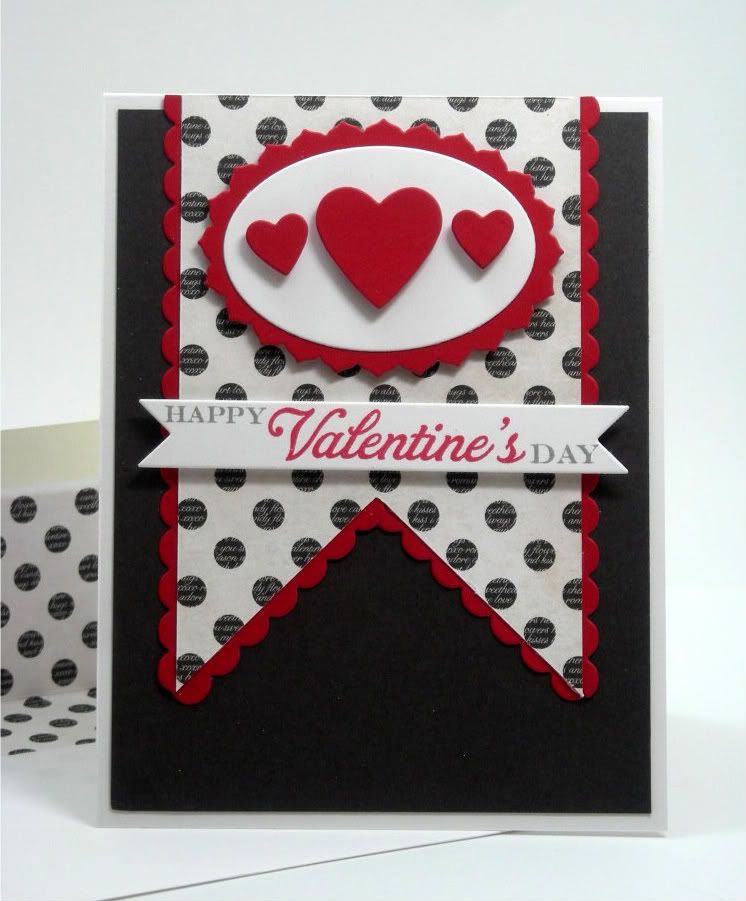 That's all for today! As always, I really appreciate you taking the time to visit my blog!
Supplies: (All Papertrey Ink, unless otherwise noted)
Paper: Stamper's Select, Pure Poppy, Smokey Shadow, Echo Park Patterned Paper
Stamps: Happy Day
Dies: Hearts, Limitless Layers Ovals, Double-ended banner, Heart border (for scallops), envelope liner