Hey all! Happy Monday! Are you hanging in there after loosing an hour of sleep? I'm hanging in there, but I did not like it when my alarm was going off at what felt like 4am! At least it will feel like I am getting home earlier, right?
Anyway, here is a quick card I made with some new goodies I got in the mail on Friday!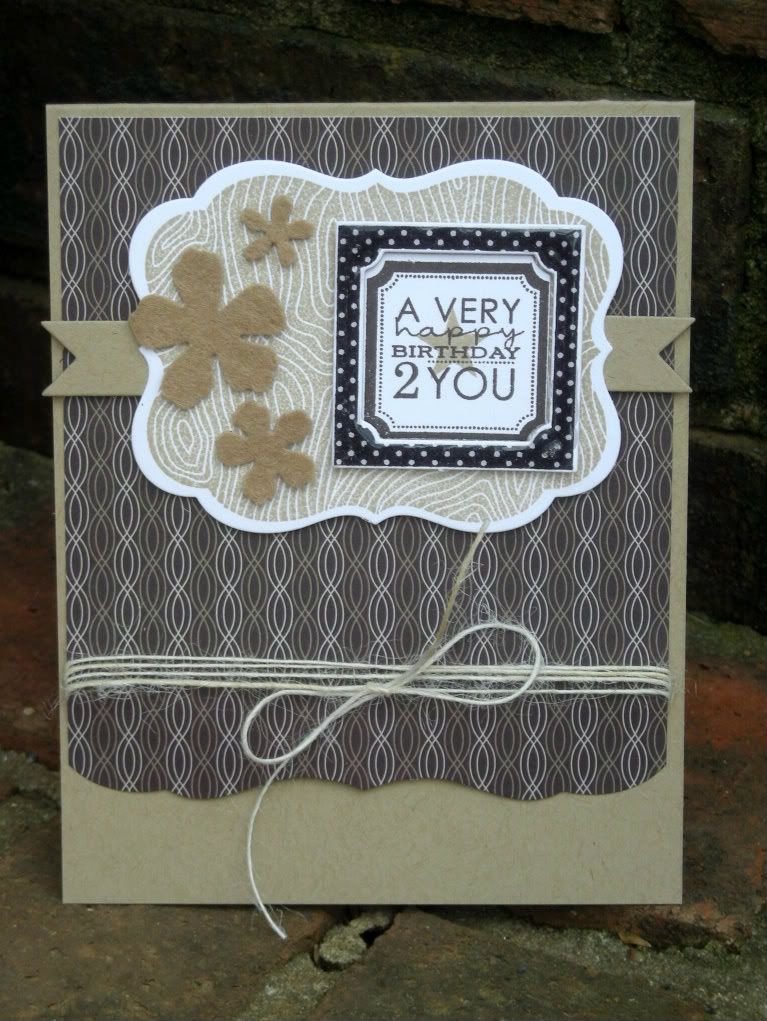 The patterened paper, felt and dies were the new goodies I got from Ellen Hutson. That felt is really nice and inexpensive! I got that tan/kraft color, and 2 shades of blue similar to Enchanted Evening and Spring Rain. You get a large sheet for $1.60 or $2.00! I will definitely be buying more! I don't know if you can tell in the picture, but my Framed Out frame has glossy accents on it, like Maile showed a couple weeks ago. I liked the way that looked. I hope you like it, too! Thanks so much for stopping by, and I'll be back soon with another card!
Supplies:(All Papertrey Ink, unless otherwise noted)
Paper: Kraft, Stamper's Select, Studio Calico patterned paper
Stampes: Framed Out #1, Modern Wood Mats
Dies: Framed Out #1, Double-ended banner, Edger #1, Memory Box flowers
Other: Rustic Cream Button twine, Felt
Have a GREAT day!